Cyber Monday Sale 2019
Mark your Calendar NOW for our Cyber Monday 2019 !
Don't miss it!!
Use coupon code "CM2019" in the order confirmation page for extra savings on our discounted items*!
You can enter the coupon code in your shopping cart when you check out!*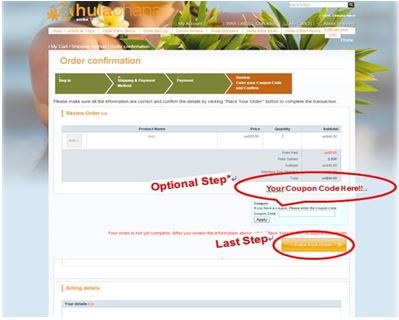 * Your coupon code can be entered in "Order Confirmation" page which is after the Paypal page.
(Two Simple Steps)
Step 1, Just enter coupon code "CM2019"in the "Coupon Code box.
Step 2, Click "Apply."
Your final payment will be shown after clicking "Apply".
Note: -Only one coupon code may be used per transaction.
-Due to high demand for Cyber Monday Special Sales 2019, your orders may come behindhand.

Notice: You cannot use your hulaohana points with Coupon Code.
Ends on the December 2, 2019 at 11:59 P.M. (JST)